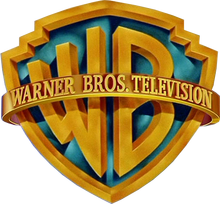 Warner Bros. Television is a production company which co-produced on Roswell, New Mexico, with CBS Television Studios.
History
In 1976, the company acquired The Wolper Organization, most notably for Chico and the Man and Welcome Back, Kotter. In 1989, it acquired Lorimar-Telepictures. Telepictures was later folded into WBTV's distribution unit, and in 1990, came back as a television production company. In 1993, Lorimar Television was folded into WBTV.
In 2006, WBTV made its vast library of programs available for free viewing on the Internet (through sister company AOL's IN2TV service), with Welcome Back, Kotter as its marquee offering. Some of these programs have not been seen publicly since their last syndicated release in the 1980s.
WBTV has had a number of affiliated production houses that have co-produced many of their shows with WBTV. These include but are not limited to: Ralph Edwards-Stu Billett Productions (The People's Court) Harvey Levin Productions (TMZ), CBS Productions/CBS Paramount Television (Cold Case) Sony Pictures Television (Coma) Big Ticket Television (The Jamie Kennedy Experiment) AND Syndicated Productions (Judge Mathis) Bruce Helford's Mohawk Productions (The Drew Carey Show, The Norm Show, The Oblongs, George Lopez), John Wells Productions (ER, The West Wing, Third Watch), Chuck Lorre Productions (Two and a Half Men, The Big Bang Theory, Mike & Molly, Mom), Jerry Bruckheimer Television (Without a Trace, Cold Case), Bad Robot Productions (Fringe, Person of Interest, Revolution), Rockne S. O'Bannon Television, Miller-Boyett Productions – which was inherited from Lorimar (Full House, Family Matters) and in 2010, Conan O'Brien's production company Conaco switched its affiliation to WBTV from Universal Media Studios, coinciding with O'Brien's move to his new talk show, Conan at Time Warner-owned TBS.
In August 2009 in Australia, The Nine Network and WBTV launched digital free-to-air channel GO! with WBTV holding a 33% stake in the new joint venture with Sony Pictures (titles were later picked up by rival Seven in 2011). During that, the network signed 4 more years with the output between 2011 and 2015.
On June 11, 2012, WBTV acquired Alloy Entertainment. On June 2, 2014, Warner Bros. Television Group purchased all of Eyeworks' companies outside of the United States, rebranding as Warner Bros. International Television Production. Eyeworks USA however, will remain independent.
External links
Community content is available under
CC-BY-SA
unless otherwise noted.